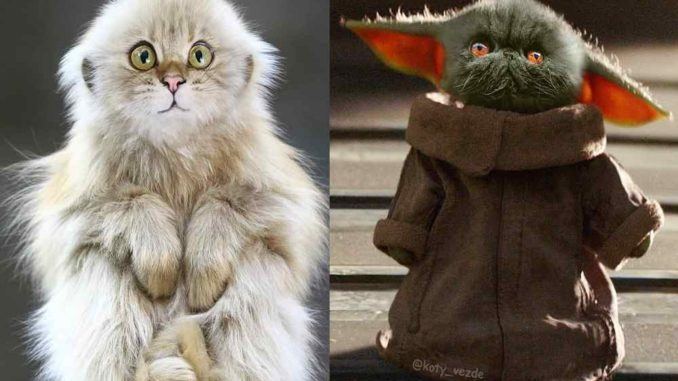 10 animals if they have a cat's face
Now and then, we come across kittens with such adorable faces that we wonder how they would look on other animals. Have you ever thought about that? If so, we'll help you get a better idea of what a crocodile or giraffe would look like if they had a kitten's face. And all thanks to the Russian Instagram account, Koty Vezde, which means "Cats are everywhere." They certainly are.
Meows…? Snakitty
CATerpillar for J ??
Seal-cat for Chubby and elegant ❤️
Jellyfish-cat ?️ Ooooh, I can not wait for a vacation ?
Birdcat
Happy Valentine's Day! ❤️ Give me a hug! ?
Meowguin
Meowrmot  saw something in life ?
Capybara-cat looks like me on Monday morning ?
Black bear-cat