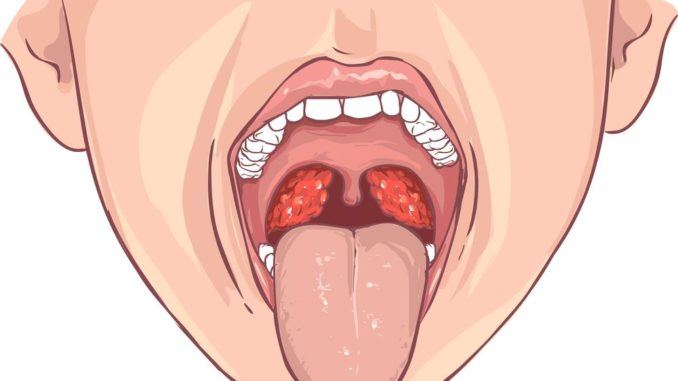 Sore throat is almost the most common condition in doctors 'clinics.
According to statistics in the US states, more than 12 million doctor visits each year were due to sore throats Sore throat.
Symptoms of a sore throat
Symptoms of Sore throat caused by tonsillitis (Tonsillitis):
Pain in the throat and pharynx
High temperature
Headache
Light spots in the throat and tonsils
Pain when swallowing
Redness and swelling of the tonsils, when tonsillitis occurs
Swelling and pain in the jaw and lymph nodes
Abdominal pain (mainly in children)
Vomiting (mainly in children with a sore throat)
Symptoms of sore throat
Causes and risk factors for sore throat
Sore throats can occur due to several factors, and it appears as the main symptom in many difficult diseases related to upper respiratory tract and esophagitis.