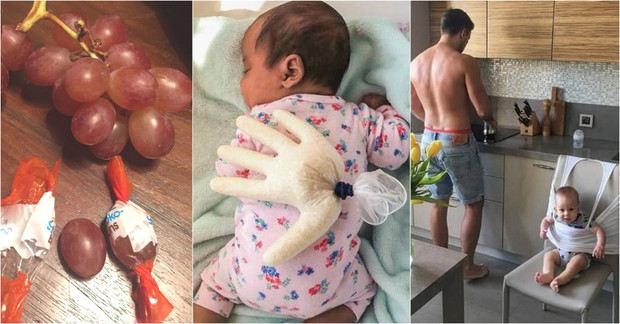 We share in your gallery the interesting methods that parents can find to cope with their children, which will make it easier for other parents.
1. Interesting Methods Developed by Parents to Deal with Their Small Children
2. Be safe with me when you do business in the kitchen, honey!
3. The way to end the fights in the car!
4. A mother who found an amazing solution to taking drugs.
5. What about this father who didn't forget to eat while his baby was sleeping?
6. Mothers always want children to be comfortable.
7. A father who says I can play games and take care of my baby.
8. When you pull your hand, the baby immediately wakes up, filling the plastic gloves with rice and finding a method.
9. Naughty you can not escape anywhere! 🙂
10. I'm horizontal, you play, oh how comfortable!