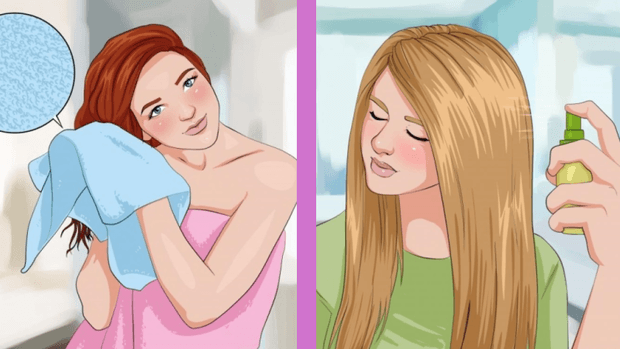 Our hair is essential for us women. Would you like your hair to be silky soft, straight, and lively? By clicking the next button in the gallery, you can find out what you need to do in 7 steps for smooth and smooth hair like silk in 7 steps under the pictures.
1. Get yourself a quality, softly woven drying towel to dry your hair.
2. Comb your hair continuously with combs with crossed ends
3. Do not use a brush, use comb instead.
4. Tie your hair in 3-4 knots as shown so that it can be straightened easily.
5. After washing your hair, you may have soft hair when you pick it up with hairpin clasps as shown.
6. You can use straightening creams, but these creams do not remain in your hair for more than 1-2 days.
7. After applying the creams, use a bonnet. Otherwise, the applied material will not affect your hair sufficiently.